An uplifting and touching portrait of life on a community Dial-A-Ride service in South Wales.
Journeying through rural South Wales, passengers on a community bus reveal all the joys, challenges and quirks of growing old.
Set in the Brecon Beacons this is a funny, heartwarming documentary capturing life on board a Dial-A-Ride bus. A lifeline for many older people in the UK, these charity-funded services offer door-to-door transport to those living in remote communities.
Through a mix of fly-on-the-wall moments and intimate interviews we get to know the passengers and their stories. World War II veteran George still has nightmares about the Dunkirk landings, flirtatious pub landlady Rosie sets pulses racing among the men on her shopping trip, and engineer Brian shares the surprising conversations he has with his dead wife. As the bus meanders through the hills, volunteer driver Lyndon banters and jokes with the passengers, delivering them home to their doorstep with a friendly 'ta-ra for now'.
This is a touching, poetic short film that celebrates seniority, makes audiences laugh and cry, and encourages people to rethink what it means to grow old in the UK.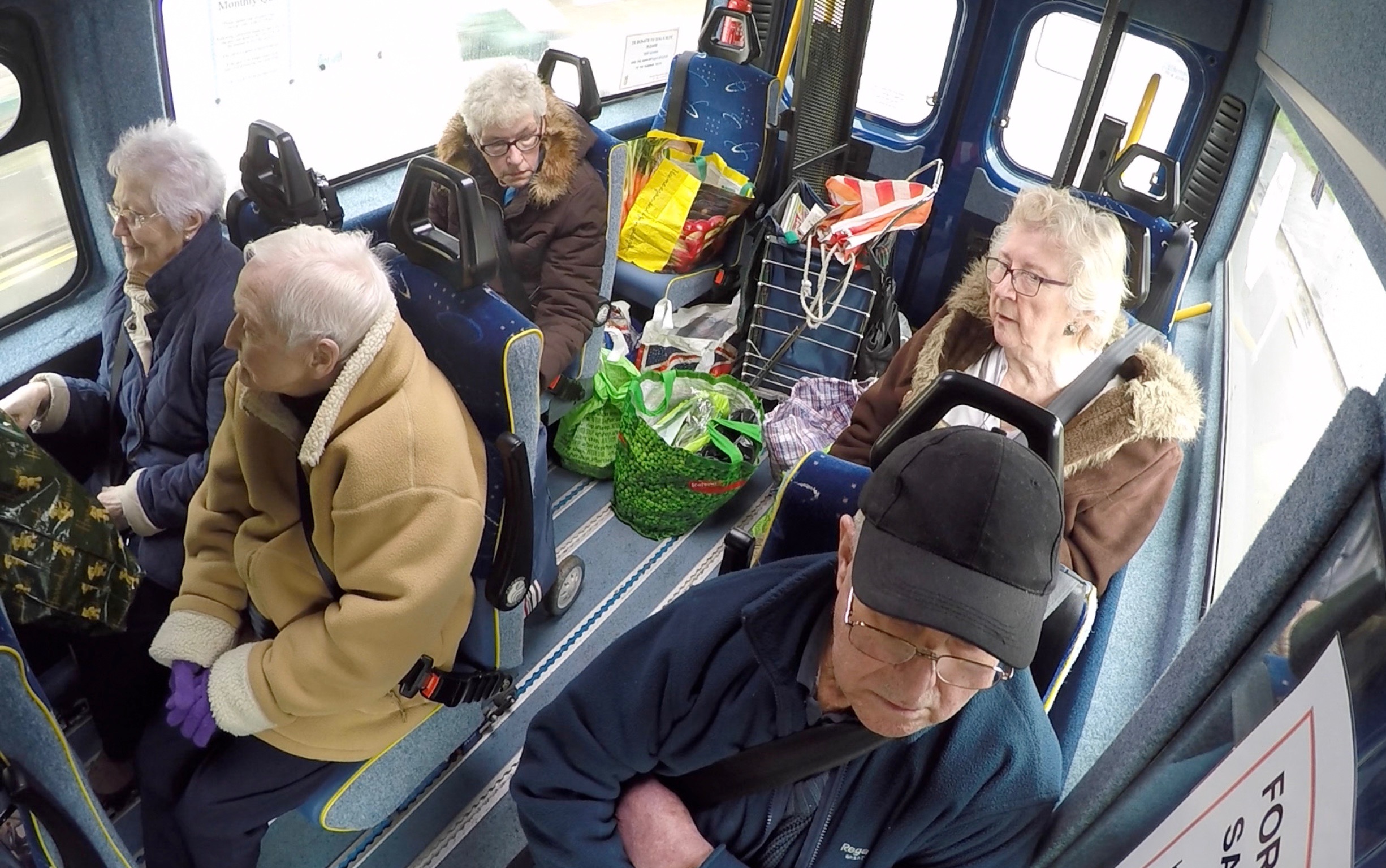 With government funding for community transport cut by half in 2016, it is a tragedy that invaluable services like Brecon Dial-A-Ride are being shut down around the country. These buses are a lifeline for many older people in the UK, particularly in remote areas where they can't necessarily get to a bus stop or afford a taxi. In the UK 49% of people over 75 live alone, and over two million people are 'persistently lonely'. Without a means of transport, many of these older people feel trapped in their own homes.
Despite these issues, the spirit of fellowship on Brecon Dial-A-Ride (not to mention the banter!) is at once surprising and life affirming. We have chosen to tell a positive, human story with this film, where the passengers and their stories are in the spotlight.
The documentary is shot almost entirely inside the bus as it is moving, giving it an immediacy and intimacy. Our characters speak candidly and don't shy away from the stories that many would deem too personal.
By capturing the sense of fun and community that the passengers experience on the bus, we have made a film that celebrates old age, and confronts the misconceptions about older people in the UK today. As Lyndon the driver puts it, 'People think they don't have a life, but they do have a life.' In watching this film we hope that viewers will be as moved, inspired, and entertained as we have been in making it.